Childrens entertainment and playgrounds
In high season there will be a entertainment team from Recrateam with a broad programme. A morning beat, a lot of crafting, some pool activities and so on. In …. the Recrateam will be present from .. till…
During high season there will be once a week Disco Swimming and a weekly bingo.
Playgrounds:
The camping has several playgrounds divided over the whole camping. Some with swings or other playground devices, we also have a nice big field perfect for football.
Other facilities: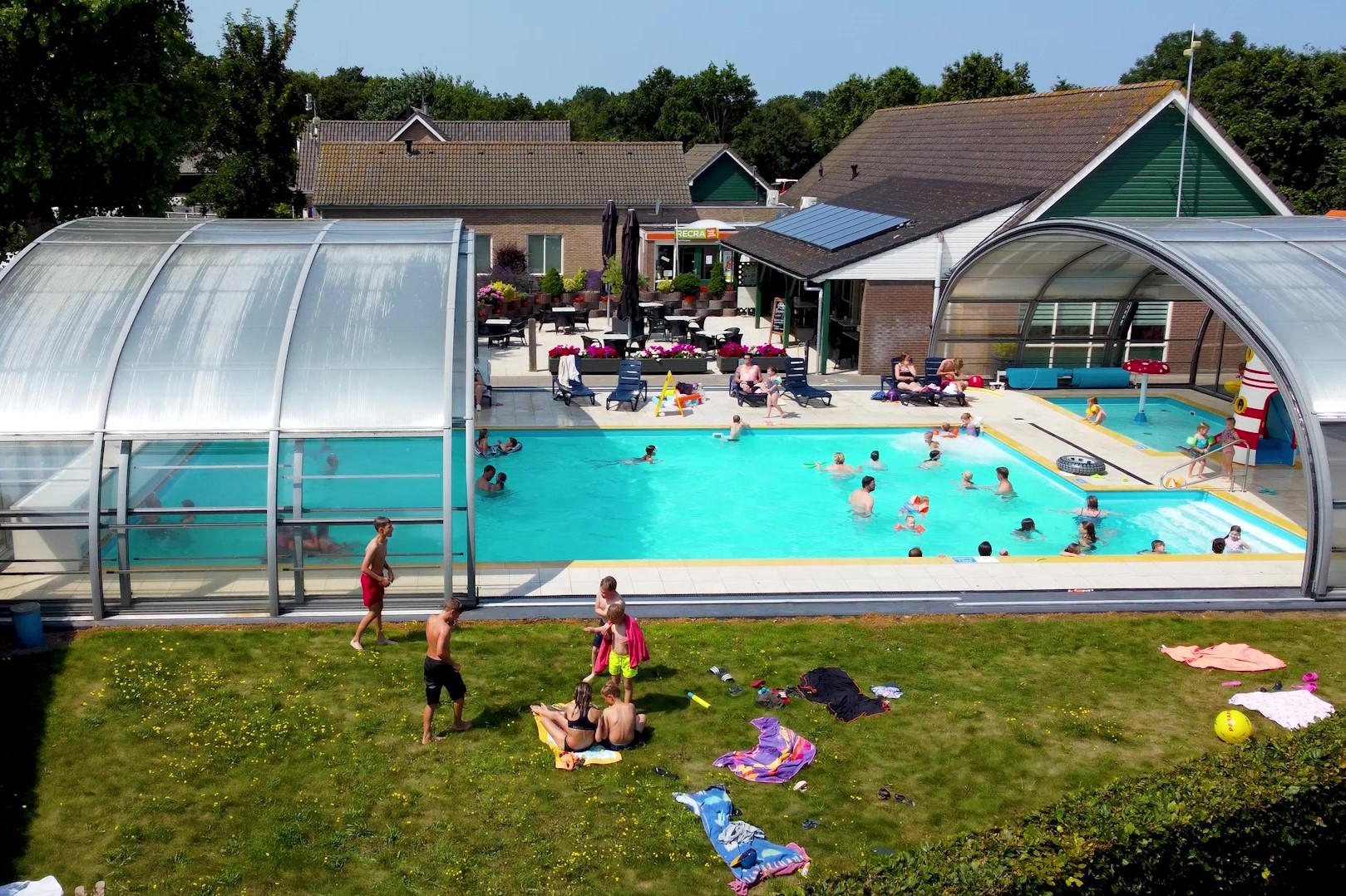 We have two solar heated swimming pools (+/-28°c) on our camping. A children's pool….