Sanitary facilities
On our camping you'll find three sanitary buildings. All buildings have warm water which you are able to use without cost. The buildings itself also heated.
You don't need a coin or key for the showers. You press start and you'll have 5 minutes of hot water. After the 5 minutes are up the warmwater supply will be blocked for a few minutes. The big sanitary building near the field Geertje has a special room for children which is especially handy for the little ones.
Other facilities: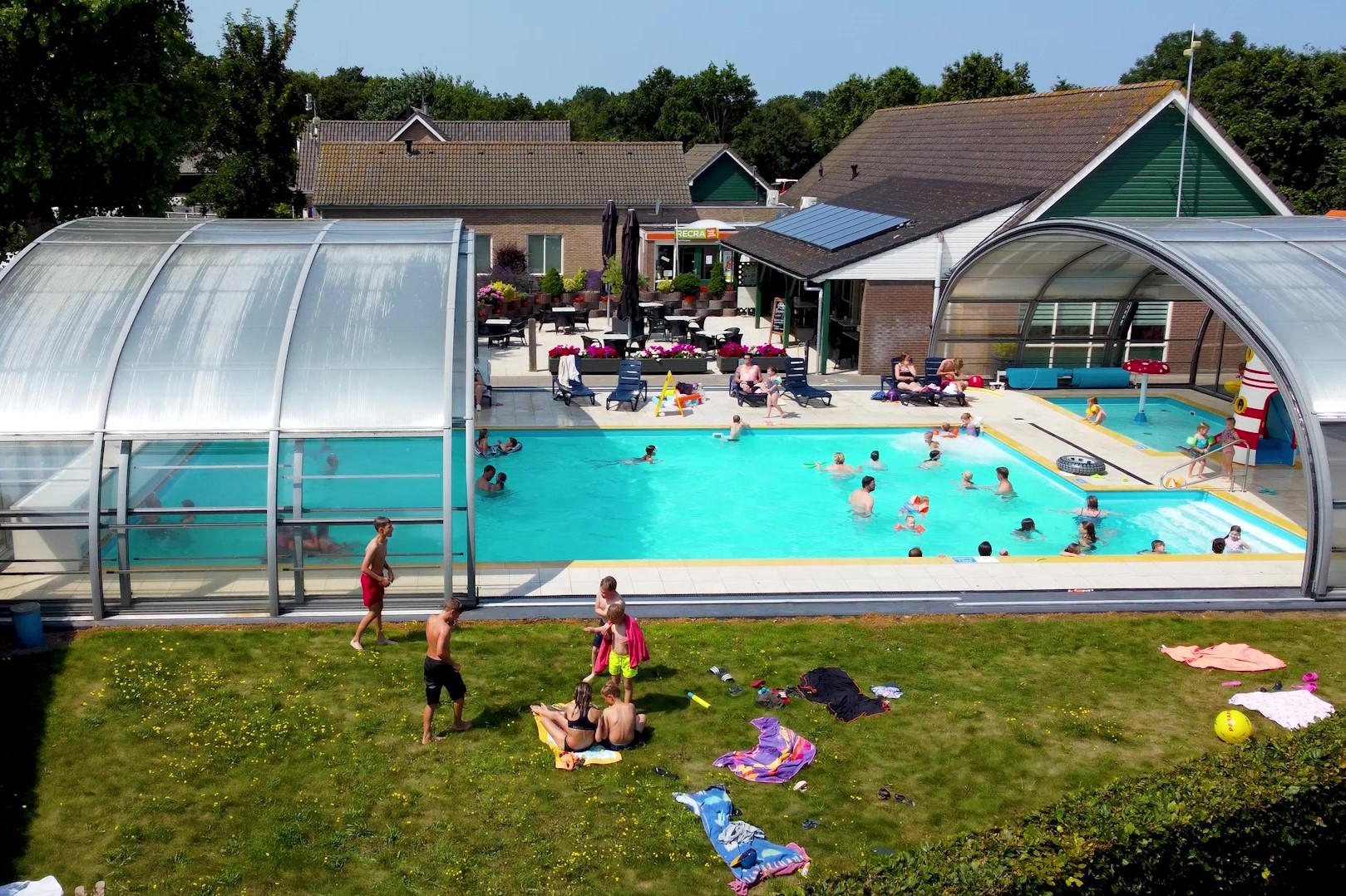 We have two solar heated swimming pools (+/-28°c) on our camping. A children's pool….